Code of Discipline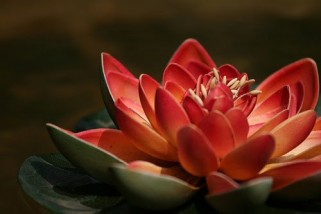 During periods of intensive practice, such as retreats, the eight ethical precepts (attha-sila) of Buddhism should be observed
Eight Precepts
1 – Refrain from taking life from any living creature.
2 – Refrain from taking that which is not given.
3 – Refrain from any intentional sexual activity.
4 – Refrain from lying.
5 – Refrain from consuming intoxicating drink and drugs which lead to carelessness.
6 – Refrain from eating at inappropriate times.
7 – Refrain from entertainment, beautification, and adornment.
8 – Refrain from lying on a high or luxurious sleeping place.
The following rules must also be observed:
At the retreat 
• During the retreat, we will observe the Noble Silence – the silence of the body, speech and mind. All forms of communication using gestures or words among participants will be prohibited.
• The Noble Silence should be maintained throughout the meditation center, including in rooms and private accommodations.
• It is important that there be no type of physical contact.
• The use of tobacco, whether smoked, chewed or otherwise consumed, is not allowed to promote good health and the comfort of all participants. Drugs, alcohol or any kind of inebriating substance are also not allowed.
• Food may not be prepared or consumed in bedrooms.
• Clothing should be comfortable, modest and simple. Clothing that is transparent, is form-fitting or has a low neckline should not be used, including shorts, Bermuda shorts, mini-skirts, sleeveless garments, tank tops, etc.
• Musical instruments, radios, etc. may not be played. Cell phones must be turned off during the entire retreat. Participants should not bring food or reading materials other than those provided by the coordinators.
At the cafeteria
Participants will be provided with 3 meals: lacto-ovo vegetarian breakfast and lunch and, in late afternoon, tea, juice or milk. Because meals play a fundamental role in the practice of meditation, the following rules should be followed:
• Keep the cafeteria silent by handling cups, plates, cutlery and chairs in a quiet manner.
• Practitioners must strictly respect times for breakfast, lunch and afternoon tea.
• You may not bring glasses, cups and cutlery or any kind of food outside of the cafeteria.
In the meditation room
To leave the environment free of hindrances, the practitioner:
• Should not lie down in the meditation room.
• Should not yawn or breathe noisily.
• Should not wear clothing and/or use mats made out of synthetic material or that makes noise when moved, including meditation stools. Be careful with water bottles. Any movement by the practitioner should be done calmly in order to allow for beneficial and quality practice.
• Should not wear perfumes or scented products so as not to bother the other practitioners.
It is important to note that one of the conditions of the retreat is the Noble Silence. So the phone at the retreat may only be used in cases of extreme necessity. If anyone calls from outside the retreat, one of our coordinators will be tasked with taking the message and passing it to the person interested.